Printagonist
Regular price
Sale price
$18.00
Unit price
per
Sale
Sold out
Low stock: 5 left
Share
Bring the beauty of Portmeirion into your home with this stunning illustration print. Featuring the charming Italianate village in North Wales, this print captures the intricate details and vibrant colours of the iconic tourist destination.
Print Details: A3 size (11.7 x 16.5 inches) print
Unframed print
View full details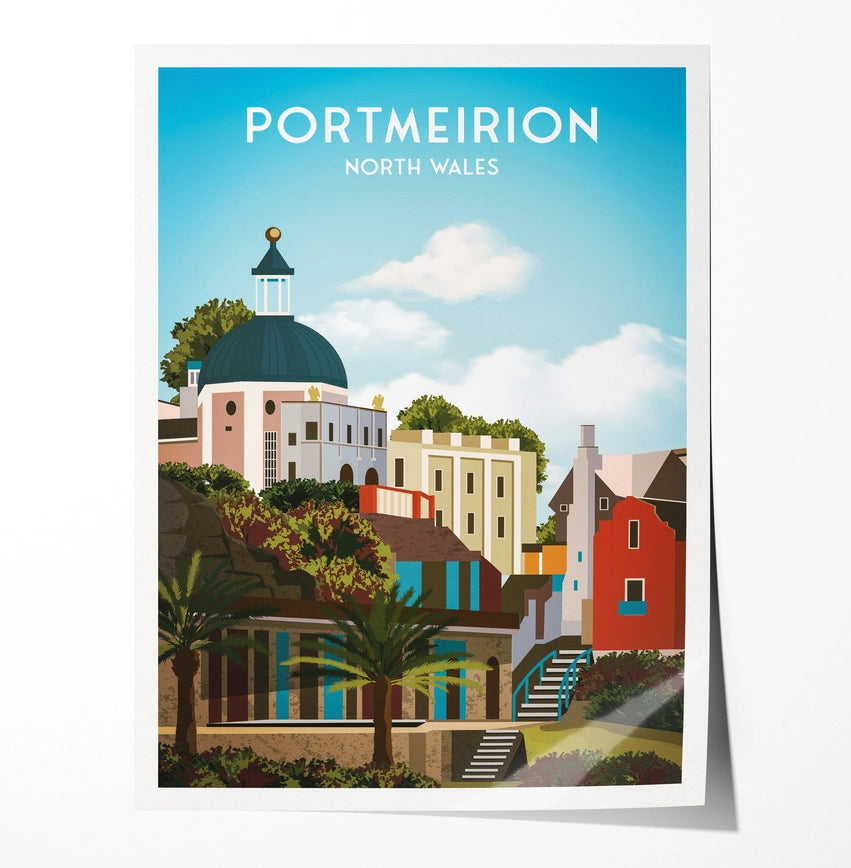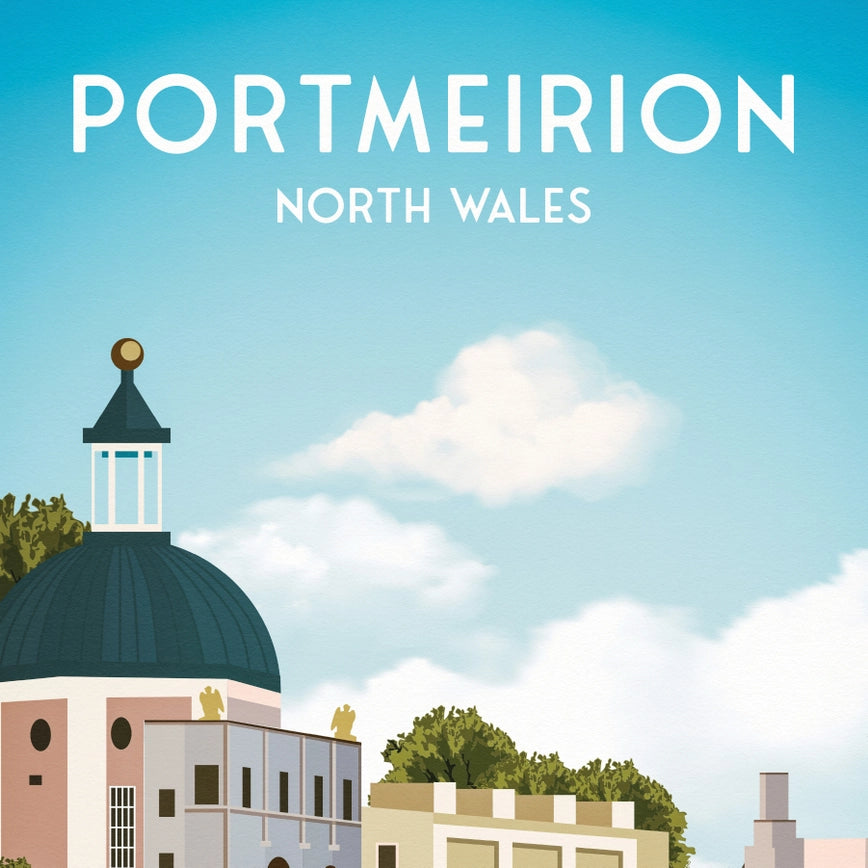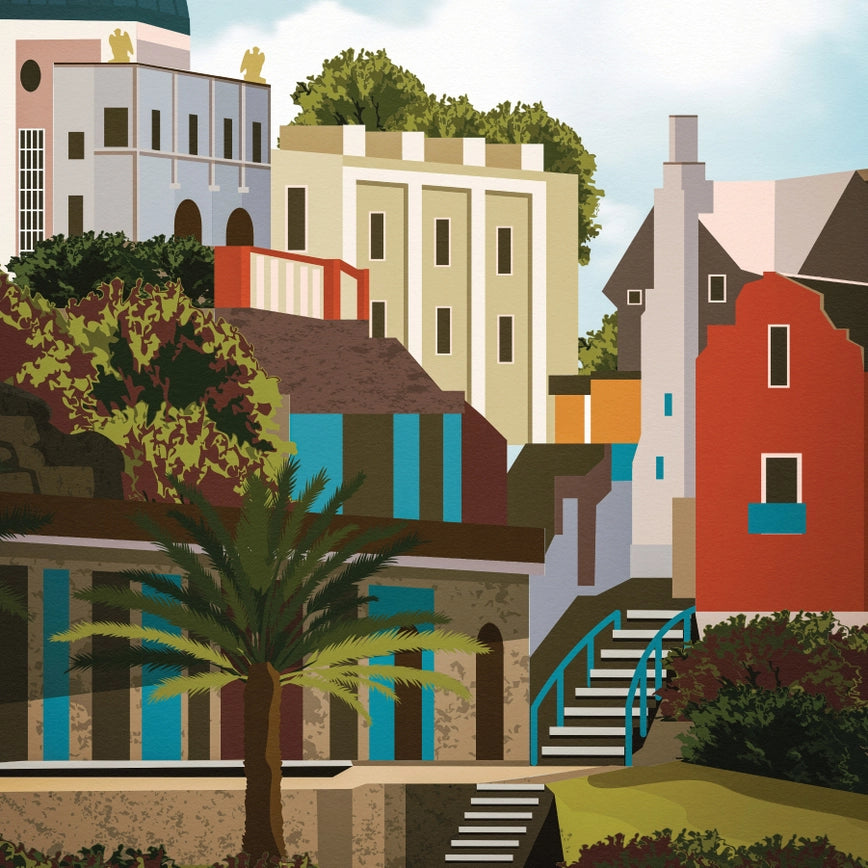 About Us
About The Mock Turtle, Beaumaris

The Mock Turtle is a destination store located in the picturesque town of Beaumaris, Anglesey. Founded by local resident Lotti in 2020, the store is the perfect place to find unique gifts and vivd artworks.

Put together with passion and care, The Mock Turtle offers a quirky design aesthetic and a wide collection of handicrafts that will add a dash of excitment and beauty to your home.
Orders and Payment

What payment methods do you accept?

We offer a variety of payment methods to accommodate our customers' preferences. The payment options available at The Mock Turtle include:

Credit/debit cards: We accept major credit and debit cards, for secure and seamless transactions.
PayPal: You can use your PayPal account for a convenient and trusted payment experience.
Apple Pay: If you're using Apple devices, you can make quick and secure payments using Apple Pay.

Can I cancel or modify my order after it's been placed?

We understand that circumstances can change, and you may need to make adjustments to your order. If you need to cancel or modify your order, please contact our customer support team as soon as possible at contact@themockturtle.co.uk. While we will do our best to accommodate your request, please note that we may not be able to make changes to orders that have already been shipped. Acting promptly increases the likelihood of us being able to assist you effectively.

We hope these answers provide clarity on ordering and payment processes at The Mock Turtle. If you have further questions or require assistance, please don't hesitate to reach out to our customer support team.
Shipping and Delivery

Do you offer international shipping?

Yes, we are delighted to offer international shipping to many countries around the world. We want to ensure that customers from various locations can enjoy our unique gifts and items. During the checkout process, you will have the option to select your country, and the available shipping options and costs will be displayed based on your location. Please note that international shipping times and costs may vary depending on your destination.

How long will it take to receive my order?

The delivery time for your order can vary based on your location, the shipping method you choose, and other factors such as customs processing for international orders. Generally, our estimated delivery times are as follows:

Within the United Kingdom: Most orders are delivered within 3-7 business days.
International Orders: International delivery times typically range from 7-21 business days.

Please keep in mind that these are estimates, and actual delivery times may vary. You will receive a more accurate delivery estimate during the checkout process, and you can also track your order for real-time updates on its status.

How do I track my order?

Tracking your order is easy and allows you to stay informed about its status and expected delivery date. Here's how you can track your order:

Shipping Confirmation Email: After your order has been shipped, you will receive a shipping confirmation email. This email will contain a tracking number and a link to the carrier's website.
Use the Tracking Number: Click on the tracking number or copy it from the email and paste it into the carrier's tracking website. This will provide you with real-time updates on the location and status of your package.
Account Dashboard (if applicable): If you created an account during the checkout process, you can log in to your account on our website and access your order history. From there, you can find tracking information for your current and past orders.

Tracking your order is a convenient way to ensure that you are aware of its progress and can plan for its arrival.

We hope these details help clarify our shipping and delivery processes. If you have specific questions about your order or need further assistance, please feel free to contact our customer support team.
Returns and Exchanges

At The Mock Turtle, we want you to be completely satisfied with your purchase. If you're not happy with your order, we have a straightforward and customer-friendly return policy. Here are the key details:

Return Eligibility:
You can initiate a return for most items within 28 days of receiving your order.
- To be eligible for a return, the item must be in its original condition, with all tags, packaging, and accessories intact.
- Some items, such as personalised or custom-made products, may not be eligible for return unless they are defective or damaged.

Initiating a Return:
To start the return process, please follow these steps:
1. Contact Customer Support: Reach out to our customer support team via email at contact@themockturtle.com. Provide your order number and details about the item you wish to return.
2. Return Authorisation: Our customer support team will guide you through the return process and provide you with a return authorisation if your return is eligible.
3. Packaging: Securely package the item in its original packaging, including all accessories and tags.
4. Return Shipping: You will be responsible for the return shipping costs unless the item is defective or was shipped in error.
5. Tracking: It's recommended to use a shipping method with tracking to ensure that your return is received.

Refund or Exchange:
Once we receive your returned item and verify its condition, we will process your refund or exchange. Refunds will be issued to the original payment method used during the purchase. Exchanges will be processed promptly, and the replacement item will be shipped to you.

Defective or Damaged Items:
If you receive a defective or damaged item, please contact our customer support team immediately at contact@themockturtle.co.uk. We will arrange for a return, replacement, or refund as appropriate, and we will cover the return shipping costs in such cases.

Timely Processing:
We strive to process returns and exchanges as quickly as possible, typically within 5-7 business days after receiving the returned item.

Our return policy is designed to make the process as smooth and hassle-free as possible, ensuring that you can shop with confidence at The Mock Turtle. If you have any questions or need assistance with a return or exchange, please don't hesitate to reach out to our customer support team. Your satisfaction is our priority, and we're here to assist you.
Customer Support and Miscellaneous

How can I contact The Mock Turtle's customer support?We value open communication with our customers and are readily available to assist you. The best way to contact us is to email us at contact@themockturtle.com. Our team will respond promptly to your inquiries and assist with any questions or concerns you may have.
- Contact Form: Go to our "Contact Us" page. Fill out the contact form with your details and message, and we'll get back to you as soon as possible.
- Social Media: You can also connect with us through our social media profiles on Facebook and Instagram. We often provide updates, respond to messages, and engage with our community there.

Do you have a physical store or showroom?We do! If you're ever in Beaumaris, Anglesey, stop in and say hi! Some of our best items are only available in-store, so it's worth paying us a visit.

Are there any discounts or promotions available?Yes, we occasionally offer discounts, promotions, and special offers to our valued customers. To stay informed about our latest deals and promotions, we recommend the following:
- Newsletter: Sign up for our newsletter on our website to receive updates directly in your inbox.
- Social Media: Follow us Facebook and Instagram, where we announce and share information about ongoing discounts and promotions.
- Website: Keep an eye on our website, as we often feature special promotions on our homepage or product pages.

What precautions do you take to ensure my personal information is secure?Your privacy and the security of your personal information are of utmost importance to us. We implement various security measures to protect your data:
- Secure Socket Layer (SSL): Our website uses SSL encryption technology to secure your data during online transactions, ensuring that your payment information is transmitted safely.
- Payment Security: We do not store sensitive payment information on our servers. All payment processing is handled securely through trusted payment gateways.
- Privacy Policy: We have a comprehensive privacy policy that outlines how we collect, use, and protect your personal information. You can review our privacy policy on our website to understand our practices in detail.
- Data Protection: We regularly update our security measures to protect against data breaches and unauthorised access.

Rest assured that we are committed to maintaining the highest standards of data security to provide you with a safe and enjoyable shopping experience at The Mock Turtle.

If you have any further questions or require additional information on these or any other topics, please feel free to reach out to our customer support team. We are here to assist you and ensure that your shopping experience with us is seamless and secure.